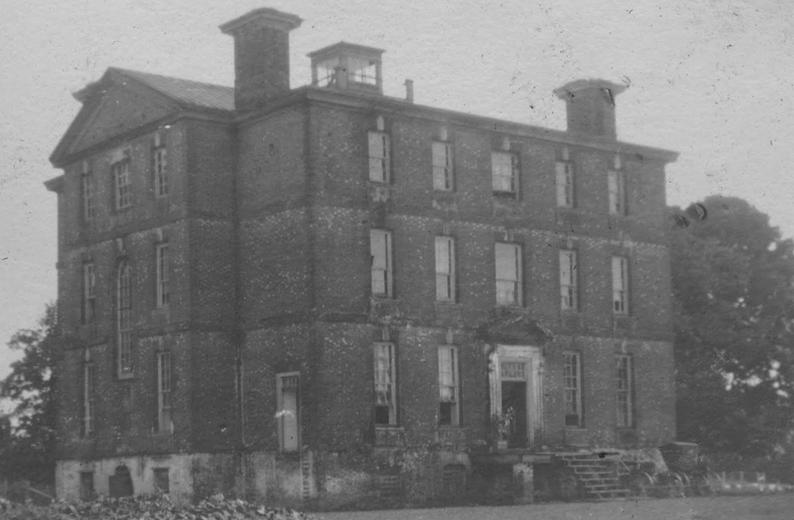 1725 Mann Page I begins construction on the Rosewell Mansion.


1730 Mann Page I dies, bequeathing life rights to the mansion and house tract to his widow Judith Carter Page.


1737 Judith Carter Page receives a bequest from the estate of her father, Robert Carter, for house construction to continue.


1737 Mann Page II inherits his parents' estate and completes the Rosewell mansion.


1765 Mann Page II and his family leave Rosewell for Mannfield. Their eldest son, John Page, moves into Rosewell with his wife, Frances Burwell Page.


1771 John Page begins renovation and redecoration of Rosewell. He also becomes a member of the House of Burgesses.


1808 John Page dies and his second wife, Margaret, inherits the 750 acre Rosewell house tract and numerous slaves. She resides in Williamsburg after his death.


1837 Thomas B. Booth purchases Rosewell from John Page's executors. Thomas begins to dismantle some aspects of the house, selling the lead roof, the carved marble mantels, and the wainscoted mahogany wall panels.


1847 Thomas B. Booth conveys Rosewell to John T. Catlett, his cousin.


1850 John T. Catlett takes up residence at Rosewell and enhances the value of the buildings.


1853 John T. Catlett sells Rosewell to Josiah L. Deans.


1881 Josiah L. Deans dies. Frederick Deans and siblings agree to oversee the care of Rosewell for two years.


1884 The Deans siblings subdivide the property and attempt to sell Rosewell.


1904 Ellen Y. Taylor, the daughter of Josiah L. Deans, and her husband, Judge Fielding Taylor are in possession of the 247.17 acres of Rosewell, that portion which contains the mansion.


1916 The mansion is gutted by fire.